網走チームと一緒に、港南にある仮設住宅の清掃に行ってきました。畑の雑草とり、駐車場の落ち葉かき、花壇の手入れ、側溝の掃除など、お掃除をさせていただきました。
We went to a temporary housing facility in the Konan area with the Abashiri team from Hokkaido. We helped weeding the fields, clearing the parking lots, pulling weeds from the flower beds, and mudding out from the gutters.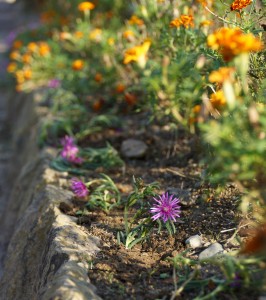 仮設の方も一緒に手伝ってくださり、よいお交わりの時間も持つことができました。感謝です!港南地域で伝道されている大友ご夫妻の働きの祝福と、この仮設から多くの救われる魂がおこされるようにお祈りください。
A few residents joined the cleaning with us and we had good conversation and fellowship with them. Praise the Lord! Please keep Mr. and Mrs. Otomo in your prayers who are focusing on reaching out to people in the Konan area. Also please pray that many people will get to know Jesus personally and will be saved in this temporary housing!